Carol Shaves her Head in Honour of Friend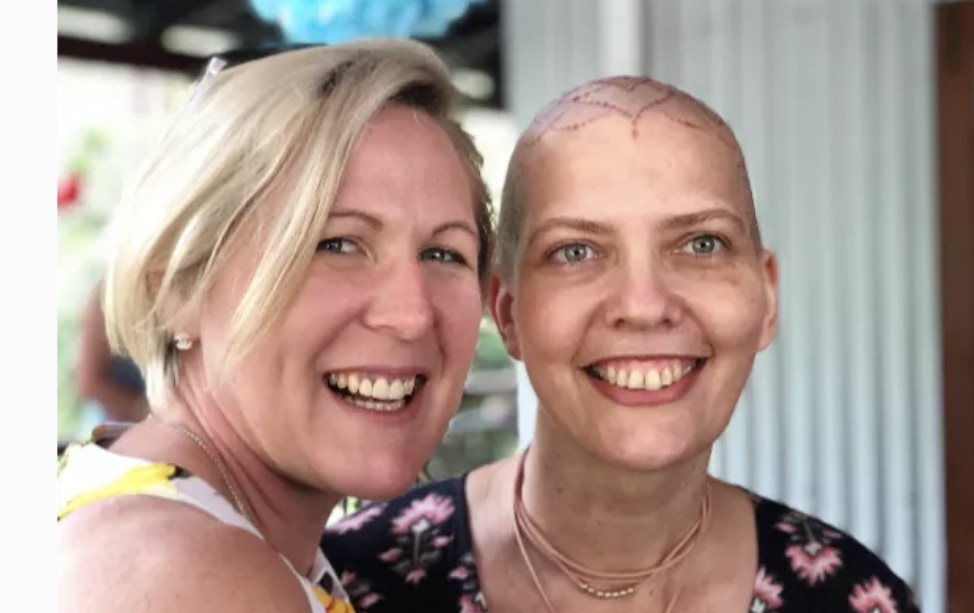 We all know someone who has been affected by cancer, and each person's journey is unique.
In honour of my friend Briohne, who did not survive breast cancer, and the many other courageous people who are affected by this disease, I decided to raise funds for the ACRF through a head shave. My own mother died of cancer 17 years ago and in the years since her death, there have been many advances in cancer therapies owing to research funded by organisations such as ACRF.
Shaving your head is definitely bold – thankfully it's a great way to encourage donations because it never fails to get noticed! I am extremely proud to have nearly achieved my fundraising goal of $1,000 in honour of my friend and her favourite charity. Plus, I like my new look.
It was from Briohne that I first learned about ACRF. Whilst undergoing cancer treatment, she co-created the Silk Rags Project. The project is a stage performance and musical about four women and how they journey through their respective lives, focusing on a recent cancer diagnosis. Silk Rags is about not letting your struggle become your identity, a message that will resonate with so many. Every performance raises funds for cancer research and is a beautiful legacy to her.
Looking forward, I want to continue supporting the ACRF as they can help so many people who are experiencing the effects of cancer.